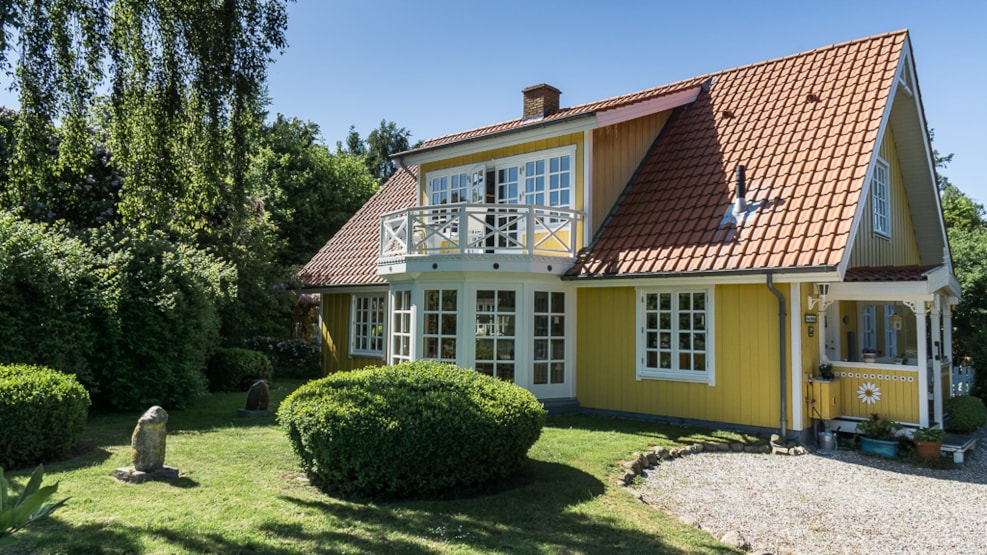 Casa Betula Bed & Breakfast
At Casa Betula Bed & Breakfast, you'll be staying on the outskirts of Faxe Ladeplads in a quiet neighbourhood with views of farmland and woods. In other words, you will have peace and quiet as well as the convenience of the town's shops, restaurants, railway station, marina and other amenities within walking distance. And just 250 m away is the beautiful beach.
Casa Betula Bed & Breakfast is in a recently built Swedish-style wooden house. The property's two rooms are located on the first floor, along with the shared bathroom. Both rooms feel warm and peaceful, making you feel instantly at home. One bedroom has its own large terrace with clear views, while the other has "træskogangen" – a cosy seating area at the entrance of the house. You will also be able to enjoy part of the beautiful garden and all its flowers.
Casa Betula is close to the cycle route between Berlin and Copenhagen, and is within walking distance of Faxe Ladeplads station, which has a direct connection to Køge and on to Copenhagen. In other words, it is easily accessible – even without a car.