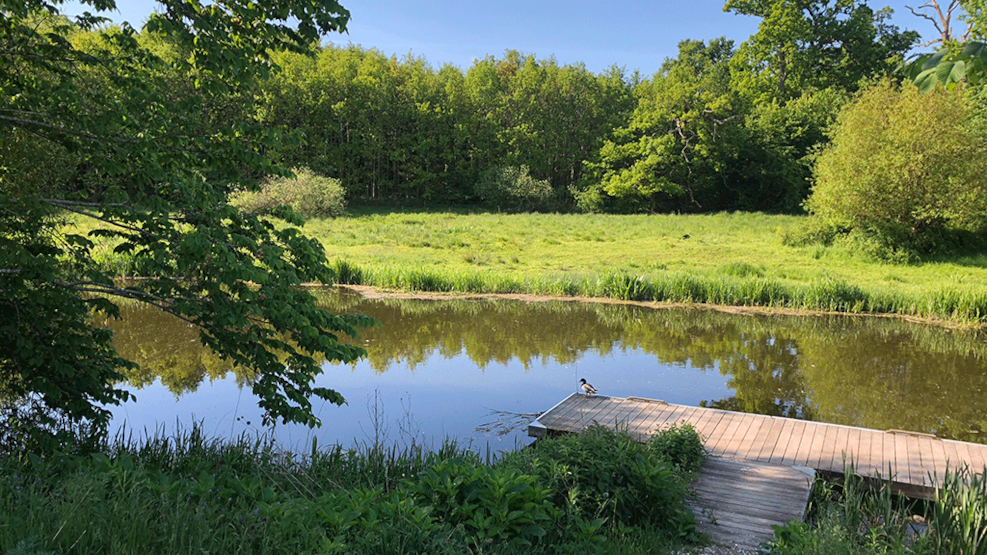 Canoeing on Tryggevaelde River
Canoe on Tryggevælde stream
You can sail by boat, canoe or kayak without a motor on the river from the river's outlet in Køge Bay to Tryggevældegården south of Hårlev, but not on the tributaries to Tryggevælde river.
Stevns municipality has established three floating bridges, where it is possible to put in your own canoe or kayak.
The three floating bridges are (1) Prambroen in Strøby Egede, where there are parking spaces, (2) Kirkestien, by the green area in Strøby and (3) the car park by Tingvejen in Hårlev.
From the church path in Strøby, there is a connection to the meadows of the river valley via an established path system, bird tower and shelter.