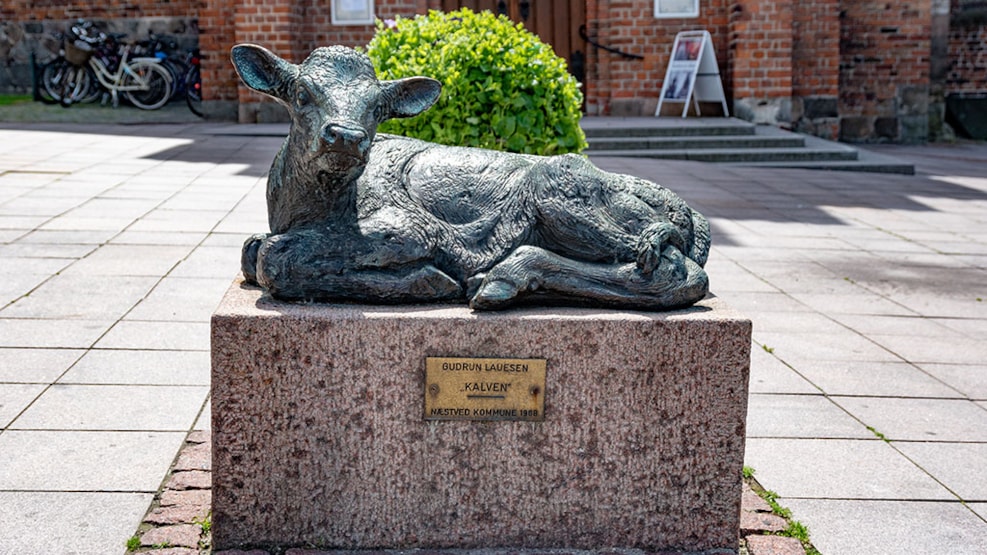 The calf
The calf, which is a bronze sculpture on a granite base, is made by the artist Gudrun Lauesen.
It is placed in front of Sct. Mortens Kirke in Næstved, and it is placed in this particular location, because people from the eastern part of the city had to bring their cattle to the square via this route.
The sculpture was purchased in connection with an exhibition at Gavnø Castle, by Næstved Municipality in 1968.