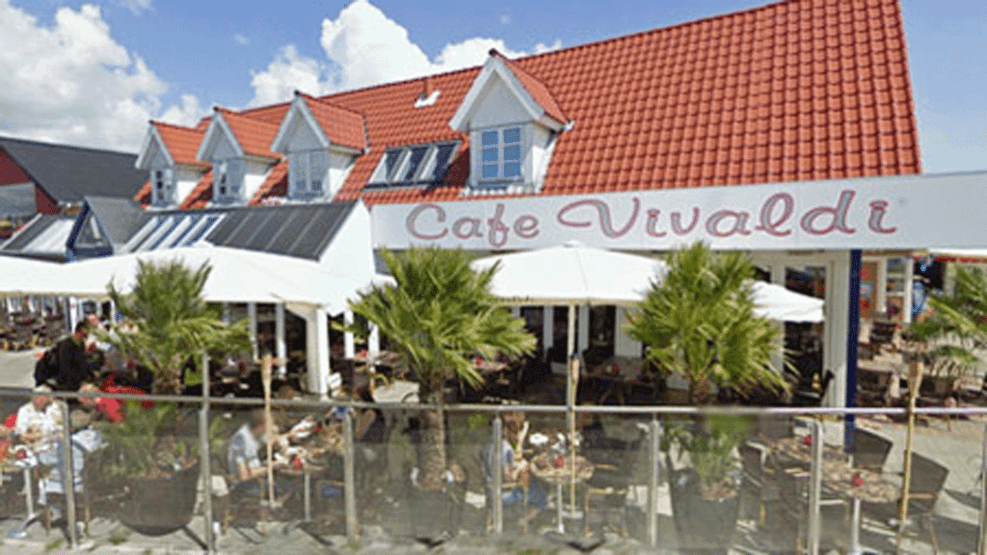 Café Vivaldi in Karrebæksminde
Welcome to Café Vivaldi in Karrebæksminde…
In the heart of Karrebæksminde you will find Café Vivaldi, the café is located almost at the water's edge, or rather directly opposite the beach. In the café, emphasis is placed on bright and cozy surroundings, where you really feel at home.
Take a look and enjoy a good cup of coffee, read the newspaper of the day or satisfy your hunger, all the while enjoying the view of the beach and the many happy holidaymakers who wander back and forth.
When the weather allows it, it is possible to sit outside. We have 500 sunny seats right in front of the café.
A café with good taste…
We offer, among other things, good coffee, nice brunch, delicious sandwiches and good steaks. Food and drink at Café Vivaldi are always made from the best ingredients, for us it is important that the quality goes hand in hand with a good experience.
The composition of the menu means that most people can find exactly what they want. If you are looking for the city's best brunch, a cozy lunch appointment or need to satisfy your hunger with a proper evening meal, then Café Vivaldi is always a good choice.
The story behind Café Vivaldi…
Café Vivaldi is a concept café and is a part of the chain of the same name. The launch of the Café Vivaldi chain took place in 1999, and today there are 10 cafés on Zealand. We have been working since 2009 to give the South Zealanders and tourists, in our lovely little town a good cafe experience and we look forward to welcoming you!
Yours sincerely
Café Vivaldi