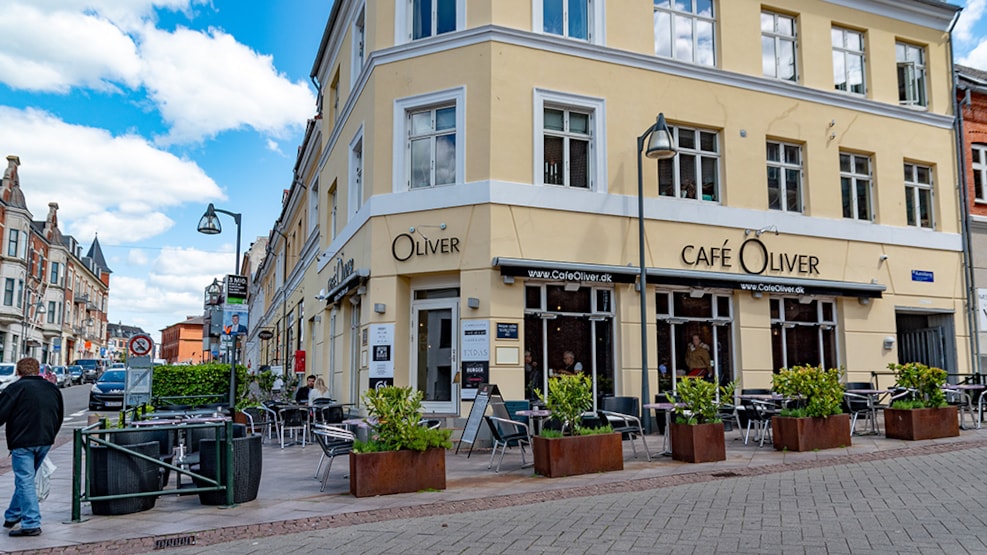 Café Oliver
Café Oliver is a cozy café in the center of Næstved, and is one of the city's oldest cafes. A great place to visit if you are in the mood for good food and cozy surroundings.
At Café Oliver, the menu is large and varied. Monday to Friday you can get a brunchplate, or perhaps a good lunch.
In the evening, Café Oliver offers a good steak with fresh ingredients. Also, look forward to the weekend where you can try the splendid brunch buffet

At Café Oliver there is something for everyone.