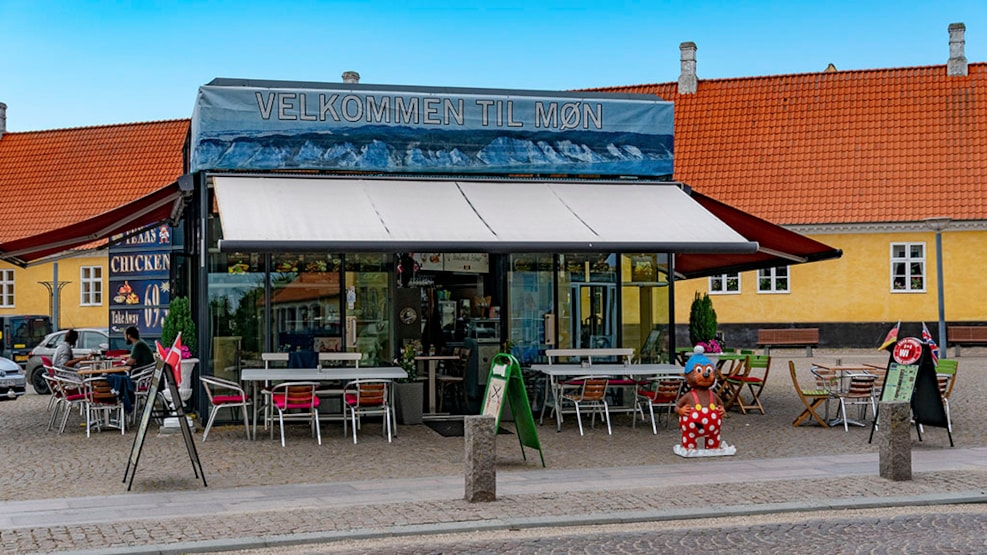 Cafe Frederik VII
Cafe Frederik VII is a cozy cafe located in the middle of Stege square with a view of the whole square and the city. Visit the Cafe, sit on the square and enjoy your lunch and a cup of coffee or a drink.
When visiting the café you will see a cast of the statue of Frederik VII.
In 1872, a statue of Frederik VII was erected on the square in Stege. In 1964, the statue was replaced by hedges and fountains. In 2004, a license was given to build a cafe on the square. The owners thought that the bust of Frederik should be back in his place, and therefore chose to make a cast of the original statue and name the cafe in the honor of him.