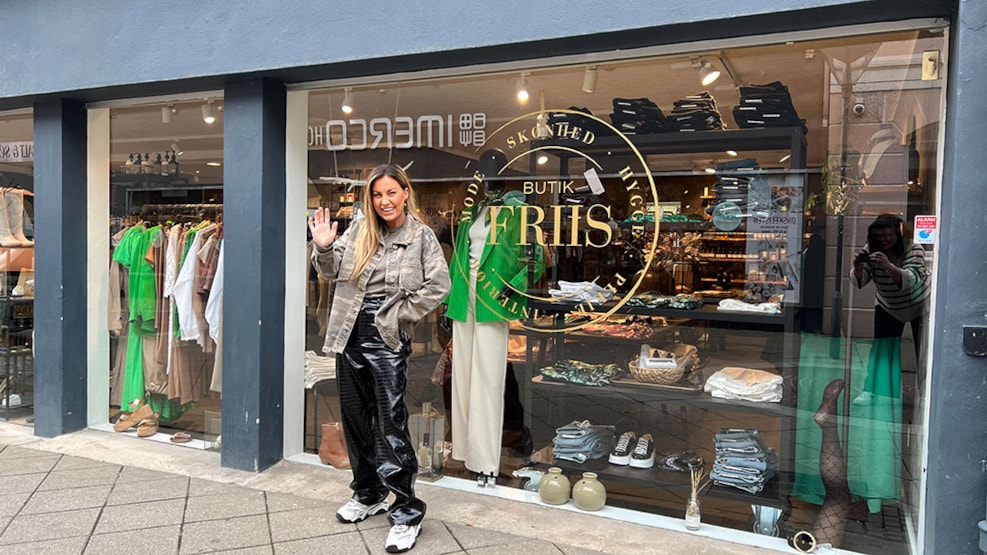 Butik Friis
Butik Friis is a fashion and lifestyle store, where we carefully select trends and styles, so that we can deliver the finest goods to our customers. We always have a large and beautiful selection of clothes, shoes, accessories, wellness products, delicacies, home decor etc.
Everyone is welcome in Butik Friis. We offer a variety of clothes for everyone regardless of their height, width and size! We are always ready to help, regardless of whether it is for everyday life, work or a party - and we do it all with a huge smile on our face.
The most important thing in our store is that the atmosphere is nice and that everyone feels welcome, and that our customers leave here happy and satisfied - regardless of whether they have bought anything or not. Our little universe consists of joy, laughter and generosity and we do everything we can to radiate this energy every single day. We always go the extra mile for our customers, and we also like to challenge the customers a little and maybe move them a little bit out of their comfort zone, but of course always with the customer's opinions in mind. Butik Friis is always growing and developing, which led to us opening a webshop www.butikfriis.dk in the year 2020. We hope that everyone can feel the atmosphere, whether you shop in the store or online.
The shop is located in the heart of Næstved city, which is a wonderful town. We can definitely recommend taking a trip to Næstved, swing by us and say hello and then go explore the city. It's definitely worth a drive.