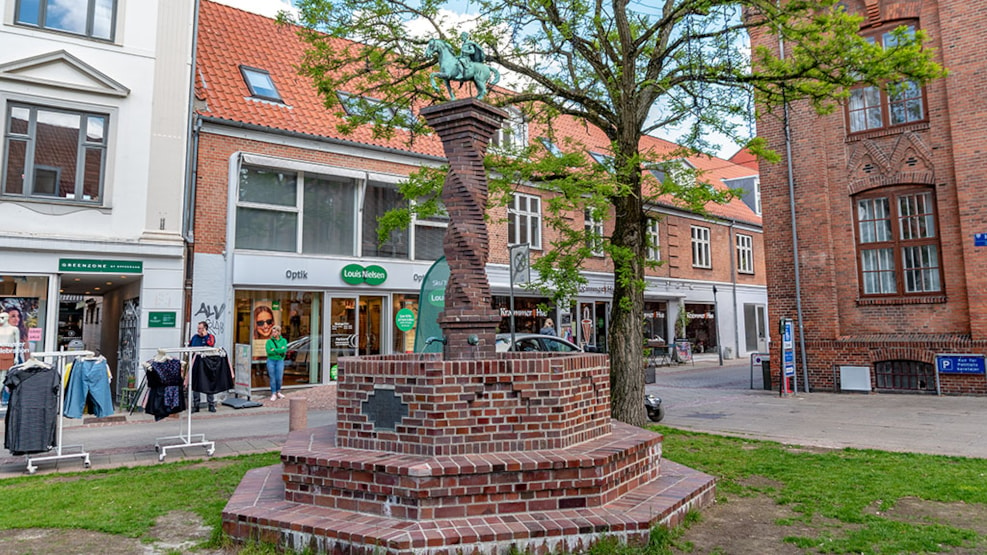 Bronze statue of Naestveds founder Peder Bodilsen
The bronze sculpture, which is also called "Denmark's smallest riding statue" was erected on the occasion of Næstved's 800th anniversary in 1935. It is a 42cm high bronze statue which depicts the nobleman Peder Bodilsen for horse.
The statue is made by the pictorial artist Mathilius Schack Elo and the base is made by architect Hansen-Reistrup.
2059 people contributed to the production and set-up and were collected among the citizens of Næstved
Peder donated together with his mother and brothers in 1135 large land estates and Sct. Peders Church to the Forest Monastery, what we know today as Herlufsholm. Therefore, Peder Bodilsen is also known as the founder of the Forest Monastery.