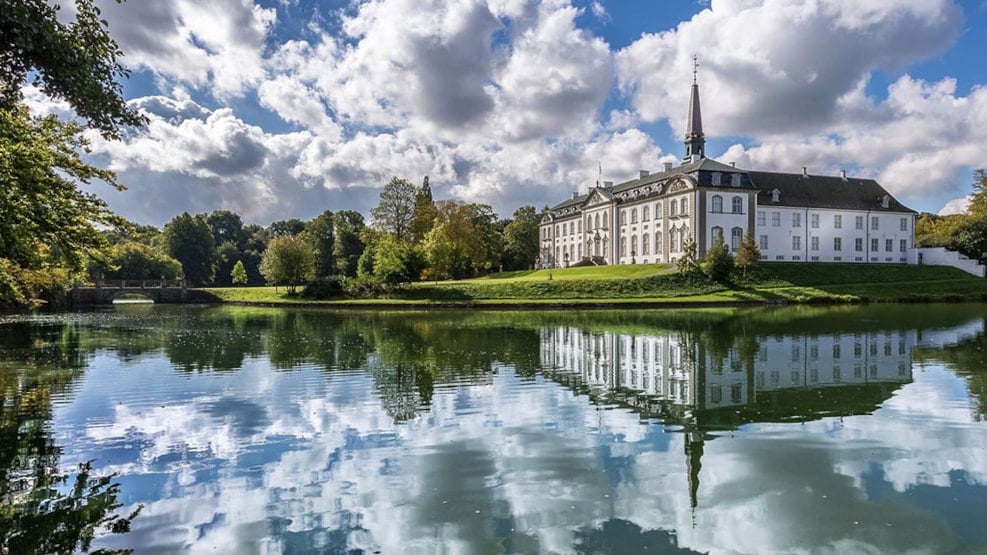 Bregentved Estate
Visit the beautiful park at Bregentved Estate - one of Denmark's larger estates. Take a walk in the beautiful garden and enjoy the view of the beautiful main building.
Bregentved Estate is a large agricultural and forestry company in central Zealand at Haslev. Owned and inhabited by the Moltke family who have owned the estate since 1746.
The main building at Bregentved consists of 3 wings and 2 floors. The north wing is from approx. 1650 and was rebuilt in 1735 to obtain a Baroque chapel. The south and east wing was built in 1890 in the newrococo style, it was designed by Axel Berg. All three wings are protected. Bregentved is easily recognizable due to the large characteristic copper spire.
The associated land consist of 6338 hectares, of which agricultural land amounts to 3284 hectares and forest 3254 hectares. The estate also includes 163 houses.
Bregentved Park is from the 1750s and comprises 35 acres of predominantly landscaped nature. The park has retained features from the Baroque garden with canal island, fountain, sandstone bridge and obelisk.
The estate is not open to the public, but you can visit the park if you use the landscaped trails.
The park is open Wednesdays, Saturdays, and Sundays and on public holidays. From 9 am - 6 pm, but no later than sunset. In connection with hunting the park can be closed to the public in the period Sep-Jan.