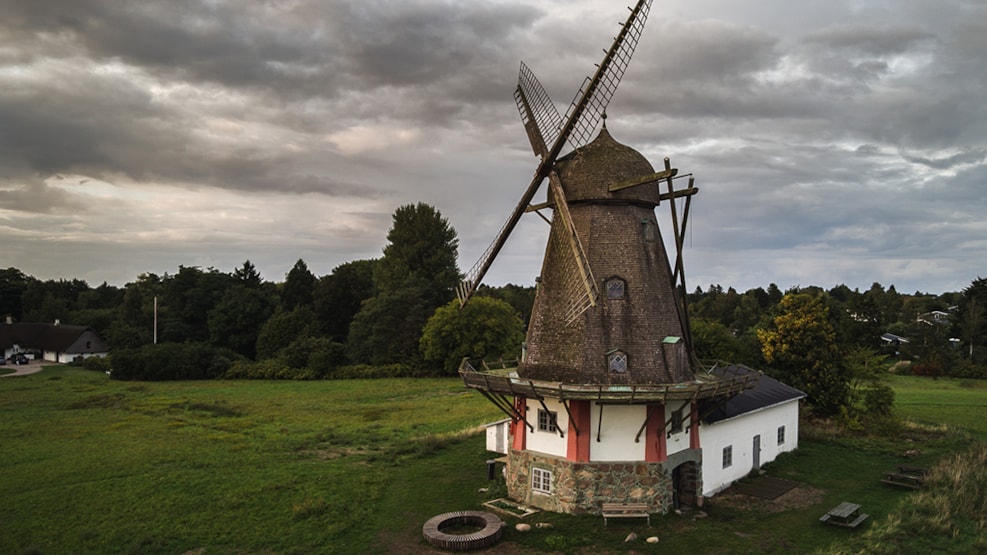 Bogø Mill
Bogø Mill is located in Bogø city, has a magnificent view across Grønsund to Falster and isBogø's clearest landmark due to its location on a notable lookout point.
The mill is Dutch and was built in 1852, after the old mill from 1696 burned down. The mill was in operation until 1965, and became a listed structure the year before.
In connection with the listing, the mill's ownership was transferred from the state to 'Friends of the Mill', who renovated the mill in the 1970s. In 1985, the mill was transferred to Bogø Miller's Guild, which owns the mill to this day.
The mill is open during the summer holidays and for various events.