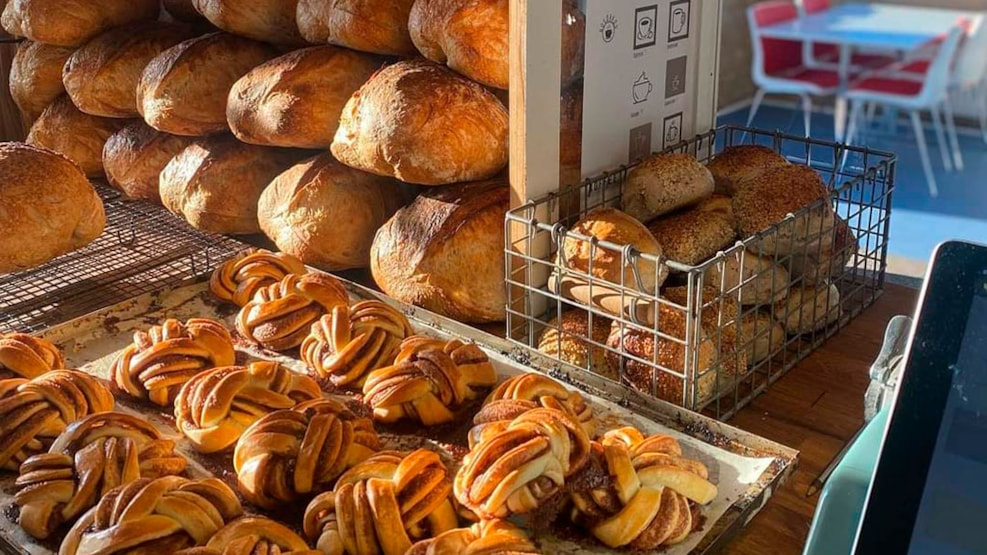 Bogø Bread
Bogø Brød is located at Bogø Harbor just off the ferry crossing between Stubbekøbing and Bogø.
The cozy cafe offers authentic Italian pizza, local produce and bakery. But it is not just a regular café, the owner Christian comes from Marostica in northern Italy, so he knows how an Italian pizza should taste.
You can order a sourdough pizza baked in a wood-fired stove, taste the special Bogø bread as well as buy hand-picked delicacies that come from Marostica. We are a sustainable bakery and eatery that uses local and ecological products.
Bread is not served in the evening and Pizza is served from late afternoon - Read more on their website.
Live music is often played on Thursday / Friday nights.
The concerts are free and there will be sales of drinks and pre-ordered food - See their Facebook page for more information