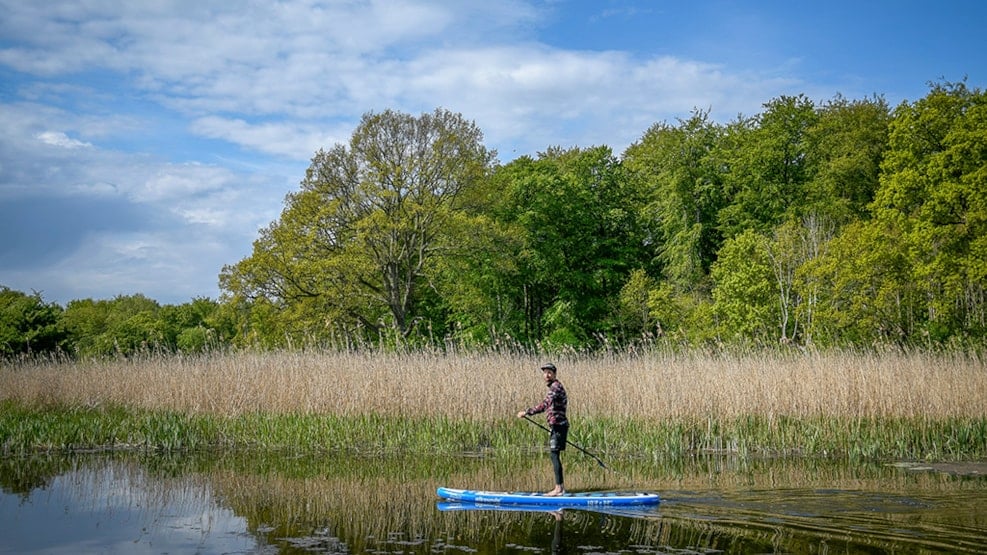 Blue Water SUP Rentals
Blue Water SUP is a small rental tour company that builds on a great passion for the ocean, bays and waterways surrounding Stevns, nature, outdoors activities and having fun with frineds and family. We got morethan 20 years of experience in different types os surfing on Stenvs and SUP in particular, and our relationshipto Stevns goes back even longer... We know all the good places to go to for a fantastic experience on the water, allways considering the days weather (and wind). We do guide you on where and when to go and what to see/experience.
There are lots of great opportunity for SUP n Stevns when you know where and when to go, for instance the beach at Rødvig as well as the first part of the UNESCO Stevns Klint, Vemmetofte beach, Bøgeskoven, the distance from Strøby Ladeplads to Køge South beach and not to forget Tryggevælge Å.
Stand Up Paddle is for everyone that have just an average physique, a bit of balance and the desire to experience something freahs and new.
We mainly offer renting of complete sets of quality boards based on hour, half day, whole day or longer rental periods as well as guided tours for the familys og smaller groups. Guided tours are normally priced individually based on your wishes ect.