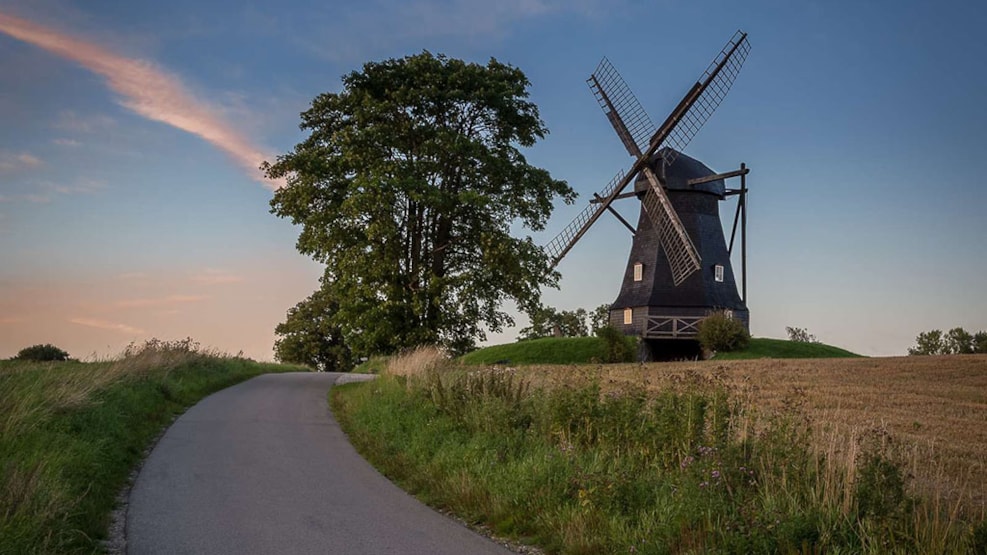 Blåbæk Mill
The beautiful mill complex is beautifully located in Faxe. Here you can see it from the outside or come on a tour for groups.
This water mill was first mentioned in 1472 and since then has been a tenant farm of Rosendal.

It received its water from Faxe Brook; however, since there was not always sufficient water, the windmill was added in 1828. The mill's masticator and millstone were operated by a wheel; the other mill was a ramming mill, so the end product was ground to a unique consistency.

In addition, the mill operated a saw for the processing of timber beams. Both mills were shut down in 1953.