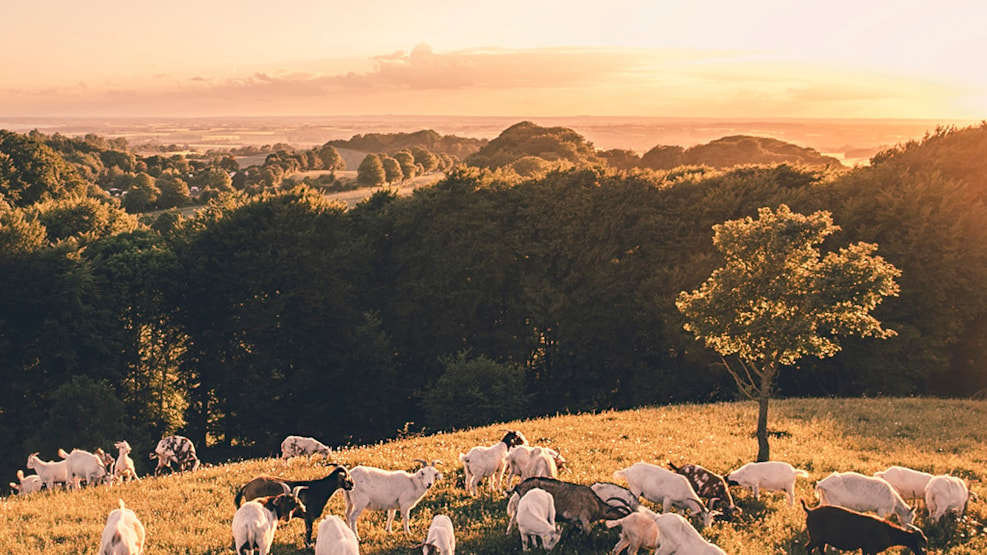 Biosphere Møn
Møn and the surrounding islands; Farø, Bogø and Nyord, as well as the water that brings the islands together, were in 2017 named Denmark's first biosphere reserve by UNESCO. Møn and the surrounding islands are a very special place, where there is completely unique nature, and where the locals live and work sustainably in and with the nature.
The biosphere reserve covers over 450 square meters and you can experience the common Danish habitats both in the countryside and in the water. In addition, there is also a wealth of rare animal species as well as plant species, which is one of the characteristics of a biosphere reserve.
The biosphere reserve consists of five main landscape types
Møns Klint and Høje Møn
The West Møn ice age landscapes. Where there are moraines, dead holes, hat-shaped hills, meltwater deposits and tunnel valleys.
Postglacial landscapes. Which is created through erosion and transport of material such as beach embankments and beach meadows.
The Baltic Sea, fjords and nor
A coastline of 185 km, with different landscape forms that are constantly changing.