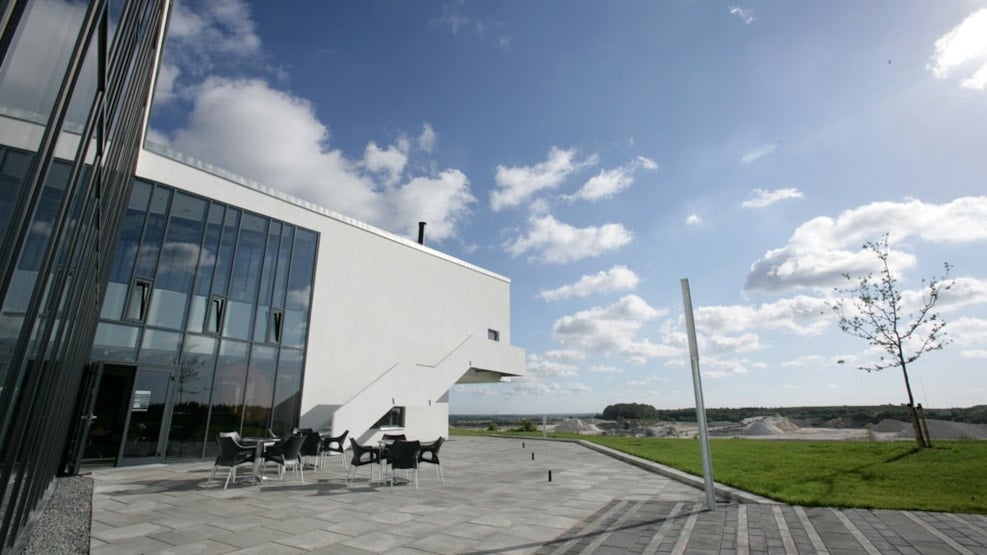 Biografen Kanten
Biografen Kanten is situated on the cusp of Denmark's largest man-made hole in the ground (Faxe Limestone Quarry). Its two cinemas and 234 seats make it one of East Zealand's largest and most frequented movie theaters.
Generally, all movies are shown in their original language with Danish subtitles. However, kids' movies are usually shown in a dubbed Danish version unless otherwise listed (OV = original version)
The Theater opens half an hour prior to the first showing and closes immediately after the last movie has started. The Theater and Café are also open for anyone not wanting to watch a movie, but who just want to enjoy the view of the Quarry. We serve a variety of water, wine and beer as well as coffee and cake.
Tickets can be purchased and ordered through this website. Nonetheless, on most days it is not necessary to purchase in advance.
Biografen Kanten takes all major international credit cards and offers free parking.  Moreover, the city's public parking and the local bus station are within walking distance.
Find our opening hours on the website