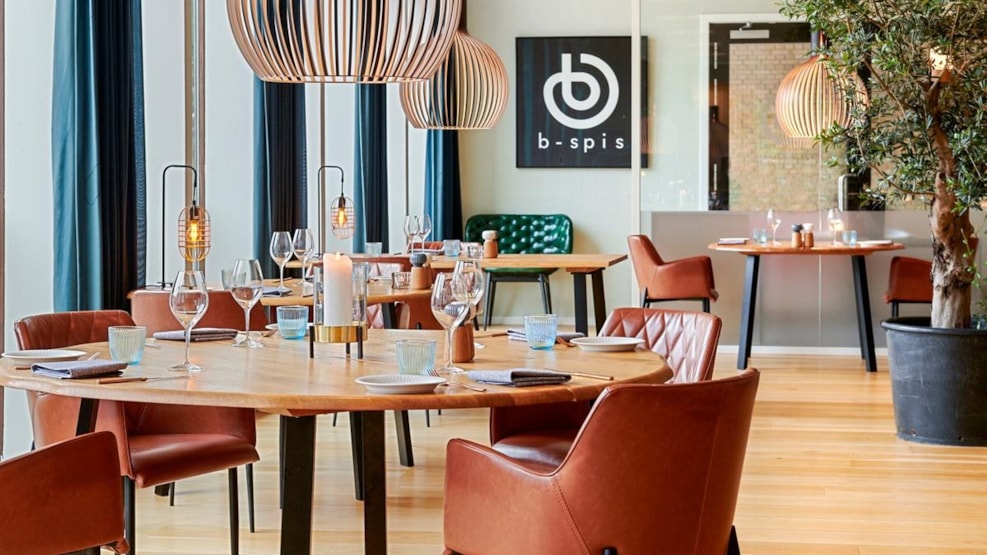 B-Spis
Restaurant B-Spis is a restaurant centrally located in Næstved between Axeltorv and Skt. Peders church.
At B-Spis, the focus is on a good meal, where taste, quality and serving go together. The menu follows the seasons and focuses on local produce as well as ingredients sourced in forests and beaches around Næstved.
The restaurant is open for lunch and evening, and the menu consists of Danish Smørrebrød and lunch dishes, as well as a 3- and 5-course evening menu and an ala carte card.
In addition to the restaurant, B-Spis also offers wine bar, catering, food from the house, private dining and meeting rooms.
B-Spis is owned by Brian who has been former restaurant manager at Babette in Vordingborg, he is accompanied by chef Kristoffer who in 2019 was named Chef of the Year in Denmark
At B-spis, guests should feel welcome - come by for a cozy evening with good food and excellent dining.