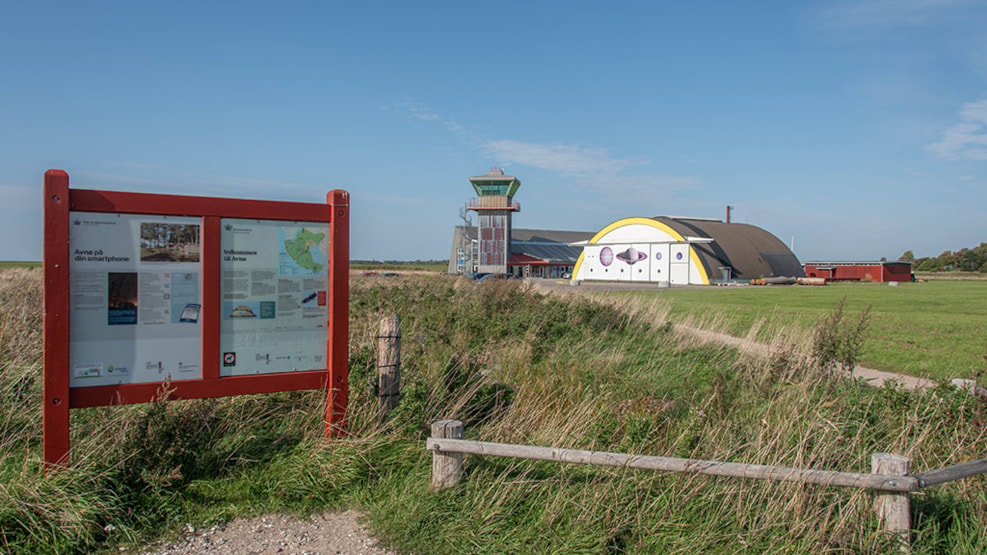 Avnø Nature Center
Avnø Nature Center sits majestically in the middle of the open landscape. Zealand's best place to experience the Woodpecker Seal. All year round, about 250 animals live in the area.
Avnø Nature Centre opened in 2004 in buldings that used to house the military school of aviation.
The former control tower offers a gret view of seals basking on stones and reefs in Avnø Fjord together with a large number of ducks, waders and mitrating birds.
Today, the area is dedicated to a Nature School that offers nature guiding as well as accommodation; two open wooden huts in the forest 'Nokkeskoven' are at the free disposal of guests. Paths lead to the best spots for watching seals and birds, and if you take a look into a waterhole you are likely to find rare apmhibians.