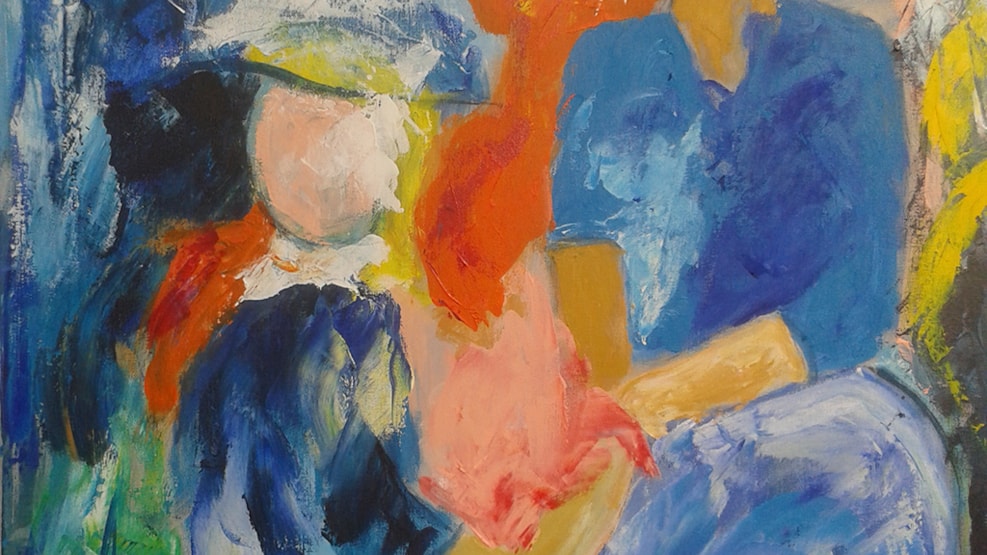 Artist Inger Jepsen
I have my own workshop and associated gallery at Bakkegården near Faxe.
There, I practice my artistic creativity in both weaving and painting. On the walls are paintings of people in abstract, which I have painted in happy colors.
The inspiration is taken on journeys where many sketches are made. At home again, we continue to work on the sketches, which then turn into multiple images.
I weave delicious scarves and tea towels, as well as artistic images where the colors are transferred to weaving threads - cotton and silk that are formed into textile images.
Old cloths are dyed in the most beautiful blue colors and woven together into evocative cloths that express the sea's look and the beach's colors.
I use a lot of the colors in my art, both when weaving and painting. My hallmarks are the poetry of colors - the brush strokes on the paintings.