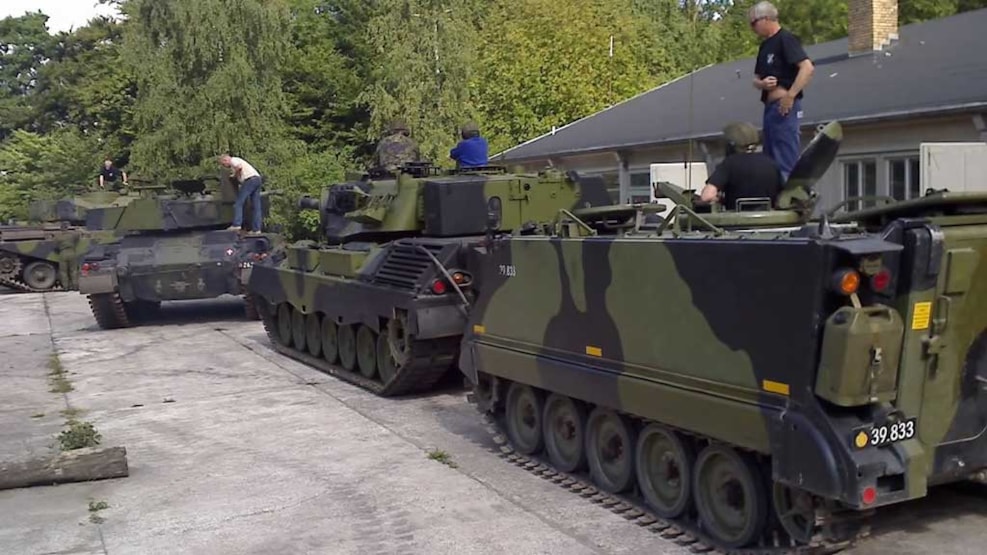 The Armoured Vehicles and Tank Society
Welcome to The Armoured Vehicles and Tank Society, in Danish abbriviated GHRVPK, where you, among other things, can have your curiosity fullfilled regarding how a tank and other armoured vehicles looks inside. All our vehicles can be touched and mounted.
The historical military vehicles society was founded in the year 2007. The purpose of the society is to collect, restore, maintain and preserve military vehicles from the past, which have been used by the three regiments "Gardehusarregimentet, Sjællandske Livregiment and Danske Livregiment" now merged into one regiment, named "Gardehusarregimentet". The society is not recognized as a museum yet, but is working along that path. The society is open for public on the same days we work on our vehicles.
The society is located in an old storage area, situated on a military training ground close to Naestved, where non active units where stored during the cold war. In the storage area the society have been given facilities to repair and store our vehicles by the Danish armed Forces.
The main portion of vehicles belongs to "Gardehusarregimentet" or The Royal Danish Arsenal Museum.
Most of the vehicles of the society are fully operational, and shown on different occasions, both military and civilian, all over Zealand.
The motto of the society is "NIHIL NIMES MAGNUM – NIHIL NIMIS PARVUM" (nothing is too great – nothing is to small) sums up our work, as we have everything from tanks to army-bicycles. More can be seen on our website www.ghrvpk.dk .
For a visit outside this period, please contact us by email or phone.
Contact information: Mail: john@frandse.dk, or phone no. 20 33 80 67 or 55 77 75 21.
We are looking forward seeing you in our society for a guided tour.