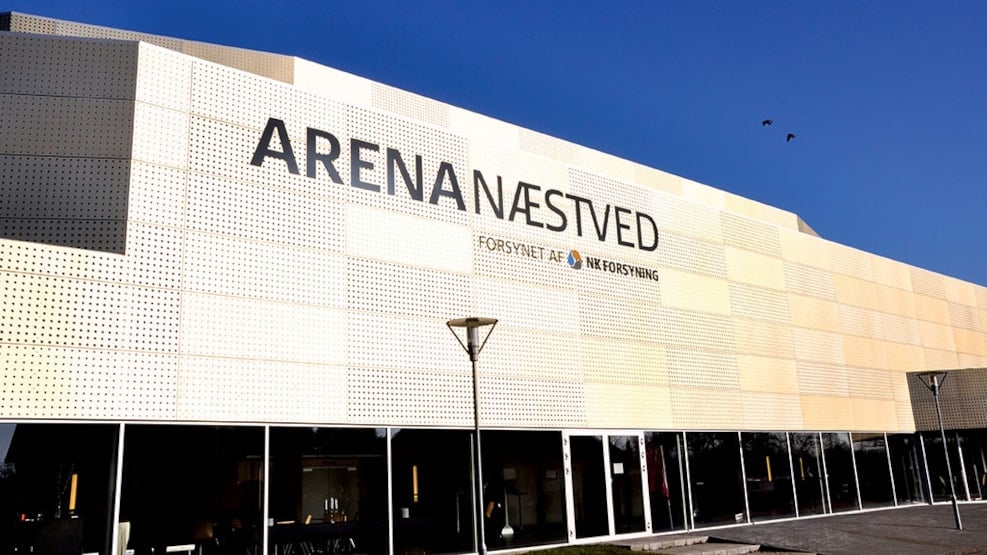 Arena Næstved
Arena Næstved – Zealand's largest arena outside Greater Copenhagen
Exciting events! Great concerts! Thrilling sports showdowns! Interesting conferences and trade fairs!
At Arena Næstved, you can take part in many different events all year round! We are located centrally in the city, a 15-minute walk from Næstved station and a two-minute walk from the nearest bus stop. Getting here by car from Copenhagen takes about one hour.
Conferences
Arena Næstved is connected to Næstved Halls 1-2 and Næstved Stadium, to which there is direct access. From the arena and stadium there is access to Hall 2, and from Hall 2 there is access to Hall 1. In total, Hall 1 has 1,521 fixed seats and is 1000 m2 in size. Hall 2 is 1000 m2 large.
So whether you are looking for a small or a large conference space, Arena Næstved offers plenty of options!
Meeting rooms
Our large lounge area overlooks the entire Næstved Stadium on one side, as well as access and visibility to the arena on the other side. We're happy to accommodate your preferences regarding room setup.
Restaurant
The restaurant and lounge always get amazing reviews for the delicious food they serve at our eating events! They have a coffee shop in the lobby, which offers a wide selection and has a seating area. You can find more about the restaurant and lounge on our website, or contact the restaurant manager directly.
Contact Arena Næstved to get an estimate or visit our website. Don't forget to like our Facebook page, where we provide you with plenty of content and updates on new events.