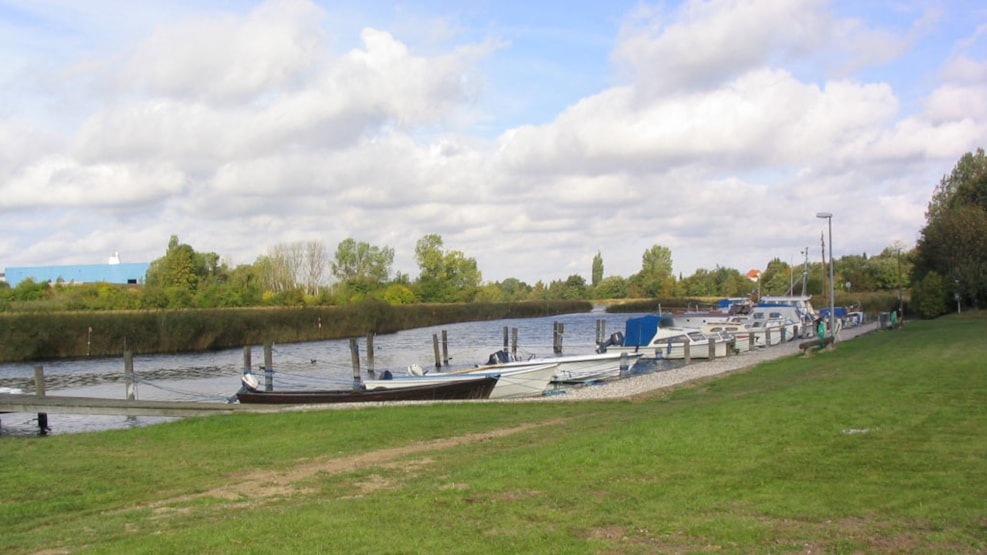 Appenæs Bådelaug
Appenæs Bådelaug is located in Appenæs near Næstved. The area is called Jacobshavn, the name which one finds, for example, in the harbor pilot?s "Havnelodsen". Jacobshavn lies in the "Gl. Suså arm", where the Suså flows into Karrebæk fjord. Appenæs Bådelaug has approximately 40 boat slots northwards from the bridge near the tugboat area. After a gap of approximately 50 meters, there are another 30 boat slots near Bakkevej.

Under normal conditions, the water depth is no more than 1.20 meters and 90 centimeters ? 1 meter at low tide. The boat slots have general width of 2.85 meters.

Red and green poles mark the channel from the northern channel around Gavnø up to Jacobshavn. One passes a shipwreck marked by a pole with a black ball. Appenæs Bådelaug is a member of the "Free Port Organization". Members of the Free Port Organization pay Kr. 100 per overnight accommodation. Free boat slots are marked with a green marking. Slots with red markings are occupied.

Appenæs Bådelaug has light, power and water on the bridges and dock. We have tables, benches and a grilling place directly at the dock. Within the fence, approximately 50 meters southeast is the club house with toilet facilities, bath and a kitchenette. Guests receive the key from the chairman or vice-chairman. The telephone number is on the board in the parking lot. 75 meters from the harbor, there is a stop for the bus into the city (1/2 hour ride) and 100 meters away is a supermarket (open seven days a week). You can buy both gasoline and diesel fuel here, as well as everything for daily needs.

The harbor is situated in a lovely natural environment and offers numerous possibilities for beautiful walks, for example, to Gavnø or into the city. It is approximately 3 kilometers to St. Jørgens Park, where there is a post office, a pharmacy, restaurants, etc. Næstved is a lovely, cozy old city and following the re-opening of the river Susaa, it became even more beautiful.