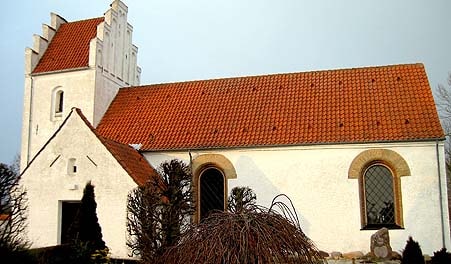 Alslev Kirke
The small, whitewashed church was built between 1200 and 1250 as a castle chapel to Alslevgård.

From this church the side walls and the south door still exist. West of the churchyard you can see the old embankments of Alslevgård.

The church, as we see it today, was built in the years 1400-1550.
Alslev and Karise together make up one parish.